Your bookmarks, filtered by date
Pick a month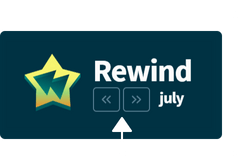 Pick a day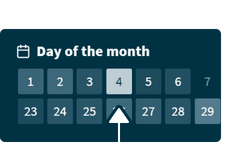 Check your bookmarks for this date, year by year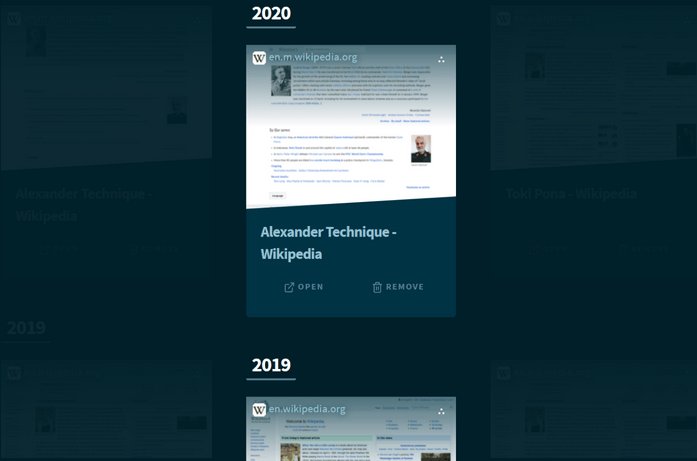 Anatomy of a bookmark in Rewind
Favicon and domain
Screenshot
Title
Hide from results
Image or preview
Direct actions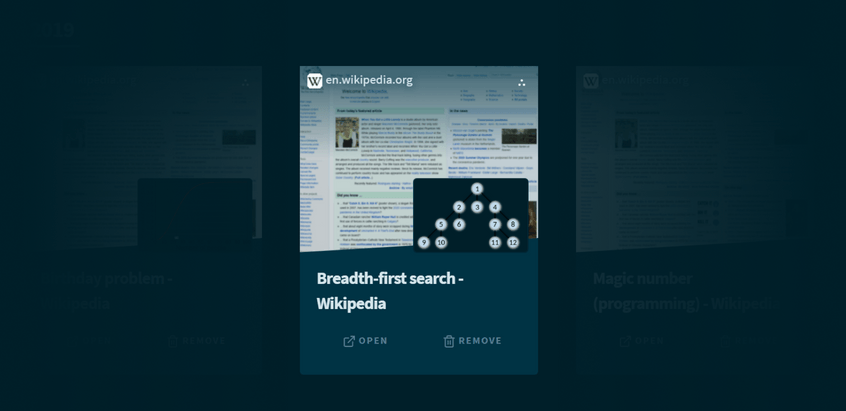 Rewind is the solution to these situations
This blog post is really interesting, but I don't have enough time to read it right now
Save it to your bookmarks, it will be easy to find on Rewind as soon as you're ready, either in your daily digest or with the search engine.
I have so many bookmarks that I never re-open again
Rewind shows the bookmarks you saved on a specific date, so everyday you have a small amount of links to check, with thumbnails.
I saved a cool link yesterday but it's lost because I have too many bookmarks
Open Rewind tomorrow, and click on yesterday's day number, it will show right up with a thumbnail.
I don't want to create an account on a website to manage my bookmarks
Rewind relies on your local bookmarks, you don't have to upload them anywhere and take the risk of losing them forever.
I just had a great idea I don't want to forget
Pro tip: You can bookmark an idea! Type it in the address bar and press Enter, it will start a Google search that you can add to your bookmarks.
The search engine on my bookmark manager sucks
Rewind has an instant search, type your query and it will display the results in real time.
This website would look great on a desktop, but I'm on my mobile phone
Synchronize your bookmarks with your Google account, they will show up in Rewind no matter where you connect from.
I found a great website, but I'm at work
To separate your Work bookmarks from your Home bookmarks, create a Work profile on Google Chrome and synchronize it with your Work gmail account.